Our Distressed Situations podcast series offers an informative perspective on managing the risks and complications inherent in restructuring and insolvency situations. Reed Smith's lawyers cover notable insolvency-related issues, trends and regulatory developments impacting a cross section of industries.
Episodes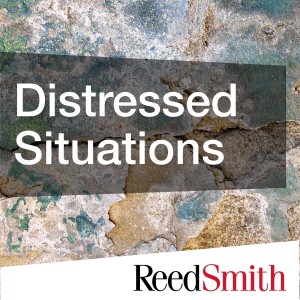 Tuesday Jun 14, 2022
Tuesday Jun 14, 2022
As part of our commitment to help clients know the options, London-based Reed Smith Restructuring & Insolvency partner Kathleen Garrett explores the positions of global courts regarding which insolvency proceedings fall within the ambit of Alternative A of Article XI of the Aircraft Protocol to the Cape Town Convention on International Interests in Mobile Equipment (CTC), and what this means for frequently needed restructuring reliefs, such as repudiation and amendment of contracts and repossession of affect assets.